Individual Healing Sessions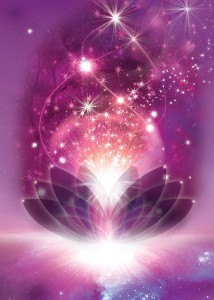 Each session is 60 minutes conveyed remotely as we connect via telephone, across time and space.
The intention is to assist you in clearing anything in the way of your radiant good health and happiness.
Some possible results to expect:
well being, connectedness and balance
clearer sense of yourself
love, and a sense of being embraced by the Universe
health, happiness, and joy
I call upon and work directly with the Divine, with your guides and mine as well as the Archangels, Saint Germain and Mother Mary to attune the dissonance of your situation to one of wholeness and joy.
$ 575
Disclaimer: This is not a replacement not should it be, for traditional medical advice, remedies, medicines or protocols. It may provide wonderful results and yet there is no guarantee or promise of any kind inherent in this service.
Each participant consents to this service of their own free will and in accord with the full understanding that they are open for healing to occur and welcome it. However, they in no way hold Ana or Dakinis Wisdom responsible for any such results, expectations or promises of such.
There seems to be a tremendous need for healing on our planet at this time.
I have been receiving many requests to assist with situations with loved ones, family members and situations outside of my business consulting work.
Here is a way for you to help. Assisting the people you are wishing to support, whatever their situation by connecting them to the Divine through my work.
They could be facing a health crisis, or a personal one. You may donate any amount you like to seal the request.
In terms of permission to heal. I always check to see if I am allowed to assist and if so will happily do so. If for some reason I am guided that it is not ok to assist, I will let you know via email and your donation can be directed to one of three charities I support or my foundation.
Also please fill in the contact form here to let me know who is making the request and your relationship to the person and whatever the situation is that they are facing. Providing their age is also helpful. Please do not send photos it is not necessary.
Know that I will be including them in my prayers and wishes and if there is any information I need to communicate, I will do so. Please make sure you have included your email address.
We do not speak or do a consult. You are simply connecting the person you are concerned about with me, through you, and allowing any assistance to come through as requested.
It is my profound pleasure to offer this service.
Disclaimer: All monies received are a voluntary donation and are received with gratitude. This is in no way a replacement of medical support.
All medications and medical directives should be followed as prescribed. Ana and Dakinis Wisdom are in no way responsible for the results of these requests.
It is understood by all parties that this is way to allow prayers, support and the potential for healing to occur for the person it is requested for without any guarantee, promise of guarantee of services or any such manner. It is an act of Faith and is done in good faith by all concerned.